Departments
Office of Disability Services works to improve the educational development of students with disabilities and to enhance understanding and support within the Institute. We assure that qualified students with disabilities have equal access to all institutional programs and services through academic and nonacademic accommodations.

Diversity Programs is committed to assisting in Georgia Tech's mission to prepare students to live and work in a global community. The office focuses on educating the campus about cultural differences and similarities, expanding learning opportunities, and enhancing the skills students will need after graduation. The office coordinates and formulates programs, practices, and policies pertinent to cultural inclusion and cultural diversity through training, programming, and consulting.
Greek Affairs oversees fraternities and sororities that involve students in leadership development, philanthropic, athletic, educational, and social activities. Many of the organizations maintain housing facilities that provide living, dining, meeting, and social facilities.
The Office of New Student and Sophomore Programs offers a variety of programs and services that support and enhance undergraduate orientation, transition, and overall success including FASET (orientation), Sophomore Programs, and Welcome Home Month.
Leadership & Civic Engagement applies a student centered approach for students to develop and clarify identity, to understand others, and to promote social change. The Office provides avenues for student learning and global awareness to nurture the development of responsible, global citizens and inclusive leaders who are committed to building community in the intricate, multilayered world. Georgia Tech students achieve success by engaging in meaningful spaces to build connections, apply purpose, and develop mutually-beneficial partnerships. The office maintains oversight for over 500 chartered student organizations, community service programs, and the Jumpstart program.
Student Integrity encourages a comprehensive learning environment through the promotion and implementation of the Academic Honor Code and the Student Code of Conduct. The office is responsible for handling all academic and nonacademic misconduct violations by utilizing an investigative process while maintaining an educational approach.
Student Publications and Media is home to five publications and the Georgia Tech radio station (WREK 91.1 FM). Publications include the Blueprint (yearbook), Erato (literary magazine), The North Avenue Review (an openforum magazine), the Technique (newspaper), and T-Book (online magazine).
The Women's Resource Center enhances the academic performance and personal development of women at Georgia Tech by creating an inclusive and supportive campus environment for women. The Center offers student-led programming on women's issues, including Women's Awareness Month and the Women's Leadership Conference. The Center also provides information and referrals to on campus partners and community resources. Trained advocates assist students in crisis, particularly sexual assault, sexual harassment, stalking, and dating/domestic violence situations.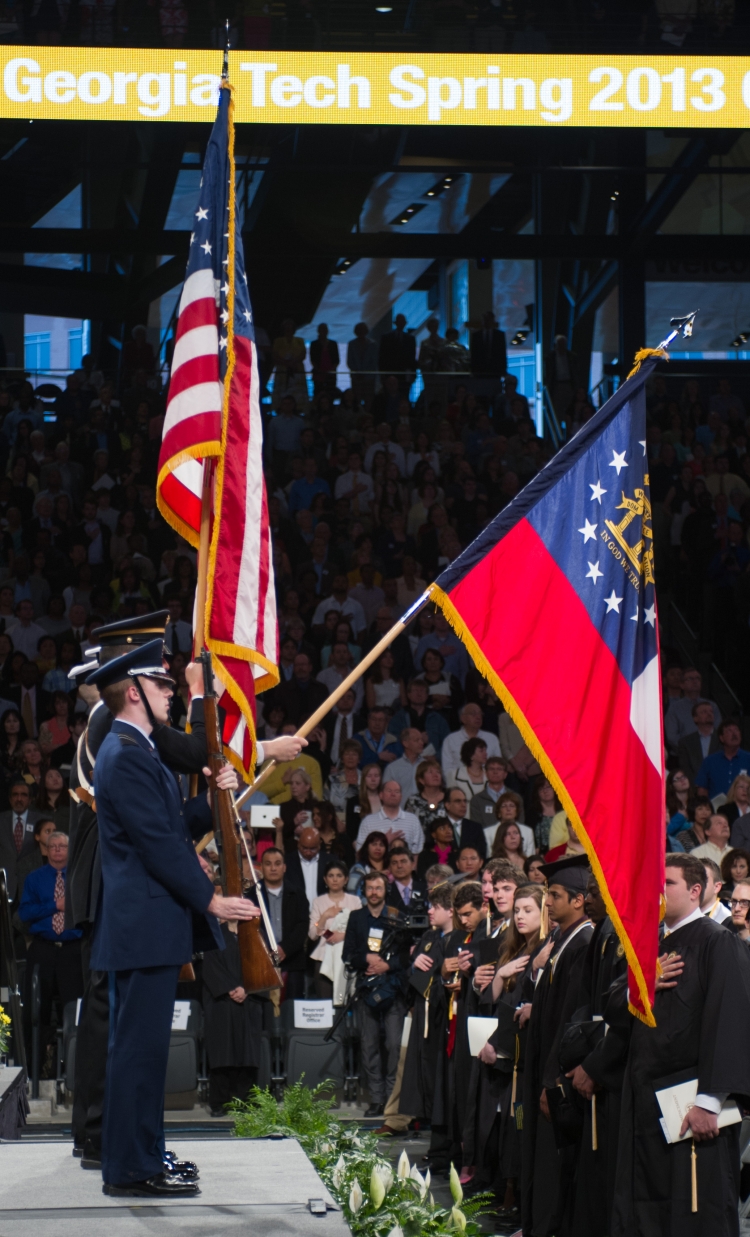 The Veterans Resource Center promotes student learning and development and supports degree completion for students who are veterans, military, reservist, guard members, and dependents by providing comprehensive support services that enhance and compliment the academic experience. Through information sharing, referral services, outreach, and opportunities for involvement the Veterans Resource Center strives to provide a supportive and educational environment that fosters student success and achievement.